Another great month of talks at our October MWUG Meetup! This month we saw Sue Fernandes and Rob Blake take the stage to talk Woocommerce and roots.io. We've already received great feedback from some of our attendees on the talks so a big thank you to Sue and Rob, we really enjoyed it!
Latest WordPress announcements
The start of the evening saw Mike announce the latest WordPress news. WPTavern is a great resource for anyone looking to keep up to date with WordPress.
WordPress Translation Day
After the success of the first ever WordPress Translation Day which MWUG members took part in and arranged earlier this year, Polyglots team have a announced a second Global WordPress Translation Day to take place in November 
REST API updates
The WordPress REST API team announced a proposal to merge the API endpoints into the WordPress 4.7 release. To see more about this visit WordPress.org
WordCamp Manchester
Well done to the organisers! WordCamp Manchester 2016, held on Saturday 22nd October at MMU went to plan. It was executed brilliantly so thank you to the organisers. A great place for the community to meet and enjoy talks from WordPress users and experts around the globe and also provides a chance to give back with contributor day. Thanks to Claire and her fellow organisers for a very memorable event. We look forward to next year.
…and onto the rest of the evening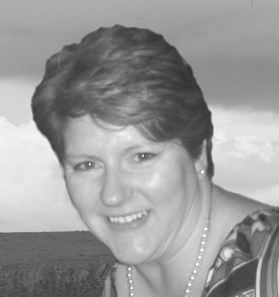 Sue Fernandes kicked off with the first talk of the night 'How to set up a Woocommerce site in 20 mins'. Sue is a WordPress Specialist, specialising in custom themes, training, WordPress maintenance and rebranding. She often gets involved with us at MWUG and is very easy to talk to. A perfect example of the type of person you will meet by joining us and another great reason to come along and get that help you've been after!
Finally Rob Blake gave a presentation on Roots.io, and how you can use it's open-source tools for WordPress development. He used Trellis to create a WordPress LEMP stack, along with Bedrock (WordPress project boilerplate) and the Sage WordPress theme that comes with Roots.
Rob demonstrated the power of using Bedrock to set up his three areas – development, staging and production. He also gave a live demonstration of Ansible – a deployment tool for creating and managing servers using his own pre-set configuration. Rob used this powerful tool to set his server up at the click of a button and coupled with the site he developed in roots he had created a server with WordPress in a very short session.
Our next meeting is on Wednesday 16th November 2016 at Madlab Manchester
Short link to this post: https://z1.tl/163